CGI Suomi Oy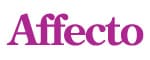 Affecto provides versatile IT solutions, such as Business Intelligence (BI), Enterprise Content Management (ECM), and Geographic Information Systems (GIS) solutions for its customers. These solutions improve corporate performance by enabling organizations to collect, organize and analyze digital information in support of their business processes. Affecto is headquartered in Helsinki, with other offices in Finland located in Turku, Rauma, Tampere, Jyväskylä and Joensuu. The company has subsidiaries in Estonia, Lithuania, Latvia and Sweden. We fulfill all phases of an implementation, from sales to projects and integration/adjustments. Our customer base consists of the following industries within the private and public sectors: public utilities, law firms, finance, construction and energy.
Overview
| | |
| --- | --- |
| Region | Northern Europe |
| Product focus | SALT - eDocs |
| Type of partnership | Technology;Reseller |
| Partner level | Registered |
Products and Services Overview
Affecto provides OpenText eDOCS Suite with third-party solutions (Document Management & Collaboration, Business Project Management, Records Management, and Email), archiving (OpenText Document Server Connector for Fax ServerECM - Document Archiving for SAP Solutions), and Connectivity (Exceed® Family, NFS Maestro). These solutions ensure that each step of the lifecycle of a document is achieved while meeting the organization's business process requirements. Affecto has also built case management systems based on Arkistolaitoss specification (SAHKE) for managing large quantities of documents, streamlining complex workflows, and supporting Archiving and Imaging in the public sector.
Corporate Address
Helsinginkatu 15
Turku
FI
20500