Bilbomatica SA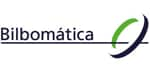 Bilbomática S.A. is an ICT company, based in Bilbao – Spain, with a wide experience of more than 30 years in the development and maintenance of software systems, technical assistance and ICT consultancy. Our company has an important presence in the Public Administration, from which we highlight relevant ICT projects for the European Commission and European Agencies since 2002. We are presently collaborating with more than 15 EU Agencies and bodies, with more than 90 consultants working in European projects.
Overview
| | |
| --- | --- |
| Region | Southern Europe |
| Product focus | SALT - eDocs |
| Type of partnership | Reseller |
| Industry focus | Education;Computer Software;Utilities;Energy;Healthcare;Professional Services;Public Sector |
| Partner level | Registered |
Products and Services Overview
Consultancy 30 years of experience with our customers has enabled us to acquire a broad range of knowledge in areas such as digital processing, healthcare, tourism, etc. This knowledge, along with the technology we have mastered and the high quality standards we apply to ourselves, enables us to support organisations in the process of changing to digital transformation and new technology. Development Software development has been our guiding principle throughout our journey as a service provider, building information systems that make your processes more efficient and more productive. We have experience in all phases of an information system's life cycle, using methodologies which are best suited to your company and implementing recognised quality standards to ensure the success of your products and guarantee your satisfaction with the product. Integration We apply the concept of integration to all areas of information systems. We apply our experience to the area of interoperability, facilitating information sharing between organisations, authorities and citizens. We integrate components and systems in an organisation, increasing efficiency and reducing operations. But we also apply integration to the development process, implementing integration and continuous delivery processes or the most in-demand technologies and platforms. Outsourcing We understand that outsourcing IT services is now a necessity for many organisations, as it allows them to dedicate their resources to their core business processes. We are prepared to take on the responsibility of providing you with the services that you need efficiently, integrating them into your business processes. With this model, you can focus your resources on competitiveness in your sector, leaving all technological competencies to us.
Corporate Address
Edificio Miribilla, C/ Santiago de Compostela, 12 - 4º A
Bilbao
ES
48003