Deloitte Consulting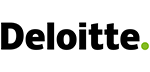 Deloitte's Information Management (IM) practice includes one of the most experienced and highly regarded Enterprise Content Management (ECM) advisory and implementation service organizations in the world. Deloitte's IM practice encompasses a dedicated global and local team of professionals offering a wide range of information management consulting services that focus on driving business value across the enterprise. Deloitte's information management services range from ECM strategy and business case, to design, to full lifecycle implementation for all aspects of ECM. Deloitte's multidisciplinary capabilities further include eDiscovery, security and privacy, training and change management. Deloitte's experience is supported with an established track record for successfully delivering enterprise-wide initiatives for leading organizations in all industries. Deloitte is a global professional services firm with over 165,000 people world wide in nearly 140 countries. Our client service teams help create powerful business solutions for organizations operating anywhere in the world. Learn more about Deloitte at http://www.deloitte.com/us/InformationManagement.
Overview
| | |
| --- | --- |
| Region | US;India |
| Product focus | SALT - Magellan;SALT - Recommind;CEM - Portal;ECM - Content Lifecycle Management;CEM - Semantic Navigation;SALT - Search;CEM - Customer Communications Management;CEM - Digital Asset Management;CEM - Mobility;CEM - Social Media;CEM - WCM - Web Experience Management;CEM - WCM - Web Site Management;SALT - Auto-Classification;SALT - Business Intelligence;SALT - Content Analytics;SALT - Content Viewing Solutions;SALT - eDiscovery;SALT - Semantic Navigation;ECM - eMail Solutions;ECM - Enterprise Archive;ECM - Learning Management;ECM - Mobile Solutions;ECM - Captiva;ECM - Capture & Recognition;ECM - InfoArchive;ECM - LEAP;ECM - Clinical Archiving;ECM - Documentum Platform;ECM - ECD Value Office Solution: Healthcare;ECM - Document Sciences;ECM - ECD Value Office Solution: Energy & Engineering;ECM - ECD Value Office Solution: Lifesciences;ECM - Kazeon;BN - F&DD - RightFax;BN - F&DD - GXS Other;BN - F&DD - EasyLink;BN - F&DD - GXS;SALT - Actuate;BN - F&DD - Cloud Program;BN - F&DD - Alchemy;CEM - Exstream;PORT - CONN - HostExplorer;CEM - TeleForm;PORT - CONN - Exceed;BN - F&DD - GXS Cloud;SALT - InfoFusion;CEM - LiquidOffice;CEM - MediaBin;CEM - Qfiniti;CEM - TeamSite;BN - F&DD - GXS BizMan;BN - F&DD - GXS TL;PORT - CONN - NSF;BN - ANX;ECO - SAP - Archiving;ECO - SAP - Digital Asset Management;ECO - SAP - Document Access;ECO - SAP - Document Presentment;ECO - SAP - Employee File Management;ECO - SAP - Extended ECM;ECO - SAP - Invoice Capture Center;ECO - SAP - Invoice Management;ECO - SAP - Travel Receipts Management;ECM - PIXEL;ECO - MS - Email Archiving for MS Exchange;SALT - eDocs;ECO - MS - Email Monitoring for MS Exchange;ECO - MS - Ent Library Web Parts MS SharePt;ECO - MS - AGA for MS SharePoint;ECO - MS - Capture for MS SharePoint;SALT - Guidance - Enterprise;ECO - MS - Email Mgmt for MS Exchange;SALT - Guidance - Forensic/Tableau;ECO - MS - Enterprise Connect;ECO - MS - File System Archiving;ECO - Oracle;ECO - Salesforce.com;ECO - SAP - Portal Content/Site Managemt;PORT - CONN - Security;BN - Covisint;ECM - OpenText Application Content Management |
| Type of partnership | Services |
| Industry focus | Financial Services;Manufacturing;Retail;Telecommunications;Utilities;Distribution & Transportation;Energy;Media & Entertainment;Public Sector |
| Partner level | Platinum |
Products and Services Overview
Why Does OpenText Partner with Deloitte? As an OpenText Global Platinum Consulting Partner, Deloitte combines the full breadth of service of a world class IM practice with certified OpenText practitioners. Deloitte's industry and value-driven approach help organizations better articulate and execute a transformational strategy to leverage and increase the value of information assets across the organization. Deloitte's comprehensive EIM methodology offers a structured approach to defining an enterprise foundation for information management, while delivering sustainable and reusable information management capabilities to the business in support of business operations and compliance. Deloitte's EIM methodology includes a series of accelerators, templates and leading practices to guide and accelerate the definition, design and deployment of an information management initiative. How Does OpenText and Deloitte's Alliance Address Your Organization's ECM Requirements? Information assets, when managed efficiently and effectively can provide substantial value to an organization. Together, OpenText and Deloitte assist clients in designing, developing and implementing technology and business solutions to better manage the entire information lifecycle, while promoting sharing and reuse as appropriate across the enterprise. Deloitte's scope of services include Enterprise Information Strategies and Architectures, Data Warehousing, Business Intelligence, Enterprise Content Management and Enterprise Portal. OpenText and Deloitte are partnering together to deliver industry-specific ECM solutions that address unique regulatory compliance and business process optimization while leveraging existing investments in technology solutions such as Microsoft, SAP, and Oracle.
Corporate Address
2200 Ross Ave Ste 1600
Dallas
TX
US
75201-6703