Qellus, LLC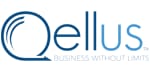 We are a technology company serving enterprises looking to drive information fueled processes. -
Our technology focus on integrations of document management solutions for enterprise platforms like SAP, SFDC, and ServiceNow.
We help our customers unlock and reuse content across functional processes (content hub paradigm).
We are the premier company for experienced information management professionals.
Our client's cross industries including Automotive, Oil and Gas, Food and Beverage, and Agriculture to name a few.
Overview
| | |
| --- | --- |
| Region | US |
| Product focus | ECM - Content Lifecycle Management;ECM - eMail Solutions;ECM - Enterprise Archive;ECM - Learning Management;ECM - Mobile Solutions;ECM - Captiva;ECM - Capture & Recognition;ECM - InfoArchive;ECM - LEAP;ECM - Clinical Archiving;ECM - Documentum Platform;ECM - ECD Value Office Solution: Healthcare;ECM - Document Sciences;ECM - ECD Value Office Solution: Energy & Engineering;ECM - ECD Value Office Solution: Lifesciences;ECM - Kazeon;ECO - SAP - Archiving;ECO - SAP - Digital Asset Management;ECO - SAP - Document Access;ECO - SAP - Document Presentment;ECO - SAP - Employee File Management;ECO - SAP - Extended ECM;ECO - SAP - Invoice Capture Center;ECO - SAP - Invoice Management;ECO - SAP - Travel Receipts Management;ECM - PIXEL;ECO - MS - Email Archiving for MS Exchange;ECO - MS - Email Monitoring for MS Exchange;ECO - MS - Ent Library Web Parts MS SharePt;ECO - MS - AGA for MS SharePoint;ECO - MS - Capture for MS SharePoint;ECO - MS - Email Mgmt for MS Exchange;ECO - MS - Enterprise Connect;ECO - MS - File System Archiving;ECO - Salesforce.com;ECO - SAP - Portal Content/Site Managemt;ECM - OpenText Application Content Management |
| Type of partnership | Services |
| Industry focus | Automotive;Financial Services;Insurance;Manufacturing;Consumer Packaged Goods;Education;Aerospace & Defense;Utilities;Distribution & Transportation;Energy;Engineering & Construction;Healthcare;Professional Services;Public Sector |
| Partner level | Silver |
Products and Services Overview
Our services range from:
Strategy and Planning
Business Process Optimization
Solution Architecture
Technical Architecture
Implementation
Application Support
We focus in the following platforms:
Extended ECM Platform
SAP Extended Enterprise Content Management® (xECM / Extended ECM) and SAP Archiving and Document Access by OpenText® (ADA) :
SAP SuccessFactors Extended ECM by OpenText®
OpenText Extended ECM for Salesforce®
OpenText Extended ECM for Microsoft SharePoint®
OpenText Extended ECM Platform integration with Maximo
OpenText Extended ECM for Engineering
Extended ECM platform integration with any application
SAP Invoice Management by OpenText® (VIM / BCC) S
AP Digital Content Processing / Business Center by OpenText® (BC / BCC)
SAP Content Management for Microsoft SharePoint by OpenText®
Content Suite Platform OpenText InfoArchive
Corporate Address
309 Fellowship Rd East Gate Center, Suite 200
Mount Laurel
NJ
US
08054-1234