Intercom Enterprises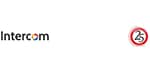 Intercom Enterprises is a leading systems integrator that has been adding value to the Egyptian information technology market since 1992.
Over the years, Intercom has not only been integrating technology systems but also integrating different success factors and advancement criteria that have enabled us to stand out from our competitors and establish a solid market reputation as a well-trusted technology and enterprise solution partner.
With the main objective of "Integrating Business and People with Technology" at the core of everything we do, Intercom has been integrating its industry and domain know-how with an experienced workforce, backed-up by its strategic partnerships with technology and enterprise solutions leading vendors. This unique integration has created the perfect roots for the extension of our solutions portfolio to cover nearly every aspect of information technology, including infrastructure, networks, security, smart building and Industry solutions.
Intercom has been able to furnish its customers in diverse industry sectors with the best-in-class services and solution offerings and is proudly considered a success partner by industry key players in the Banking, Government and public sector, Defense, Oil and Gas, Telecommunications and Manufacturing and commercial sector.
Our Strategic objectives: Our corporate aspirations are inspired by the main perspective that views both our customers and our people as the most valuable of assets. From this standpoint, our actions have been fueled by the endeavor to have the most positive impact possible on our customers' business and our people's lives. We strive to create the perfect mix of professional components to provide exceptional services that align with our customers' business goals and exceed their expectations, and we believe that achieving this high-end objective is an inside-out job. Therefore, Intercom has always been powered by the motivation of creating a stimulating work environment that encourages people to learn, do their best and realize their professional ambitions, hence providing value-added services to our customers.
Customer loyalty and Respect
Corporate growth
Market Leadership
Commitment to people
Financial profitability
Overview
| | |
| --- | --- |
| Region | Middle East |
| Product focus | BPM - Basic Workflow - Accounts Payable;CEM - Portal;ECM - Content Lifecycle Management;BPM - BPMSuite - MBPM;BPM - Dynamic Case Mgmt (Case360);CEM - Semantic Navigation;BPM - Accounts Payable;CEM - Customer Communications Management;BPM - BPMSuite - Process360;BPM - Ent Arch & Bus Process Analysis;BPM - High Volume Imagining and Workflow;BPM - Windows Imaging;CEM - Digital Asset Management;CEM - Mobility;CEM - Social Media;CEM - WCM - Web Experience Management;CEM - WCM - Web Site Management;ECM - eMail Solutions;ECM - Enterprise Archive;ECM - Learning Management;ECM - Mobile Solutions;ECM - Captiva;ECM - Capture & Recognition;ECM - InfoArchive;ECM - LEAP;ECM - Clinical Archiving;ECM - Documentum Platform;ECM - ECD Value Office Solution: Healthcare;ECM - Document Sciences;ECM - ECD Value Office Solution: Energy & Engineering;ECM - ECD Value Office Solution: Lifesciences;ECM - Kazeon;BPM - Smart Process Applications;CEM - Exstream;BPM - Cordys;CEM - TeleForm;CEM - LiquidOffice;CEM - MediaBin;CEM - Qfiniti;CEM - TeamSite;ECM - PIXEL;BPM - Basic Workflow - Int Doc Mgmt;BPM - Basic Workflow - Records & Docs;BPM - Basic Workflow - Trans Cont Mgmt;ECM - OpenText Application Content Management |
| Type of partnership | Reseller |
| Industry focus | Automotive;Insurance;Manufacturing;Computer Software;Energy;Engineering & Construction;Healthcare;Media & Entertainment;Professional Services;Public Sector;Computer Hardware |
| Partner level | Gold |
Products and Services Overview
Our Services With the ever rising technological advancement that is disrupting industries and markets and forcing them to constantly transform their operations, we at Intercom understand that the role information technology plays is undeniably imperative for business growth and sustainability. We have accordingly developed an agile value-centric services delivery approach that would help our customers in their digital transformation journey.
Our high-end services include:
• Planning and design services
• Implementation services
• Training services
• Project management services
• Support/managed services
• IT consultancy services
• Specialized IT Services
• Application Infrastructure Management services
• Enterprise Content Management Services
• Business Process Management Services
• Robotic Process Automation Services
• Mobile and Java Development Services
• Middleware and Application Integration Services
• Enterprise Resource Planning Services
• Synchronized Software and System Development Services
• Business Intelligence and Data Warehousing Services
• Information Management Services
• Portal and Workplace Services
• System Operations Management Services
Our Solution Offerings Infrastructure
• Application Infrastructure: Systems, Storage and Servers
• Virtualization
• Business Continuity, Disaster Recovery and Data Protection Networks
• Campus and Branch Switching / Routing
• Data-Center Switching
• Wireless Networks
• Unified Communication
• Network Optimization
• Hyper-Converged systems Security
• Infrastructure Security
• Network Security
• Applications and Data Security
• Security Intelligence and Monitoring Smart Building Solutions
• Data Center Preparation
• Physical Security
• Extra low voltage systems - ELV
• Life Safety Data Science & Analytics
• Data Warehousing
• Business Intelligence
• Predictive Analytics
• Enterprise Performance Management
• Machine Learning Information Management
• Enterprise Content Management
• Business Process Management
• Robotic Process Automation
• Middleware
• Data Capturing Enterprise Resource Planning
• Financial Accounting & Controlling
• Material Management • Sales & Distribution
• Logistics Execution
• Production Planning
• Customer Service
• Quality Management
• Project Systems
• Plant Maintenance
• Customer Relationship Management
• Industry Specific Modules Human Capital Management
• Core HR
• Talent Management
• HR Analytics
• Social Collaboration Cloud Technology
• Cloud Solution Design
• Cloud Migration Services
• Cloud Process Automation
• Cloud Management and Orchestration DevOps Mobility Solutions and Custom Development
• CBE Regulatory Reporting
• Digital Transformation of Bank Operations
• Mobile Banking
• Internet Retail Banking
• Internet Corporate Banking
Corporate Address
68 El-Tayaran Street Nasr City
Cairo
EG
11371