ProjectVault s r l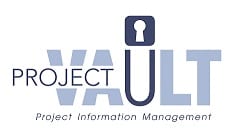 ProjectVault is an OpenText technology partner whose mission is to package "out-of-the-box" solutions that target well identified business needs and/or industry specific business processes. Being a spin-off company of ProcessNet we can leverage both on their subject matter expertise and on their proven AIMF technology. ProjectVault is completely dedicated to enhance OpenText Content Server capabilities (no other EIM platform supported), by developing unique add-on modules that can really mark the difference from our competitors' proposition.
Overview
| | |
| --- | --- |
| Region | Italy |
| Product focus | ECO - SAP - Extended ECM |
| Type of partnership | Technology |
| Industry focus | Financial Services;Insurance;Legal;Manufacturing;Consumer Packaged Goods;Utilities;Energy;Engineering & Construction;Media & Entertainment;Professional Services;Public Sector |
| Partner level | Registered |
Products and Services Overview
ProjectVault CTS (Correspondence Tracking Suite) is a multifaceted solution for correspondence handling, ranging from Physiscal-to-Digital process flows, to formal administrative correspondence handling, and to Project driven, team based electronic correspondence flows. ProjectVault PCDB (Partner & Correspondent Database) is a single transactional repository inside OTCS which acts as masterdata for internal Resources and Teams as well as for all external entities (Organizations, Persons and Teams) we need to interact with. PCDB can integrate existing masterdata and provides a powerfull set of additional metadata for any process flow / document set throughout the business ProjectVault Capital Project Management is a comprehensive solutions for businesses which target end-to-end management of large projects lifecycle, ranging from project initiation to handover/operations. All project documents are handled inside OTCS (technical, admin, governance docs…), with special focus on engineering and construction iterative processes.
Corporate Address
Via riva 90
Moriondo Torinese
TO
IT
10020