Documation Software Ltd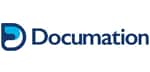 Back in 1993 - around the same time as Microsoft was launching Windows 3.1 - Documation began. We were busy developing workflow software, when no-one else was really doing that sort of thing - and have thrown ourselves into ground-breaking software development ever since. 25 years on, and still based in the UK, Documations family of consultants, developers, account managers and support team are experts in the field of document management and business process automation. With a passion for building long-term partnerships with our customers, we pride ourselves in being experienced, smart, dedicated, organised and very good to work with.
Overview
| | |
| --- | --- |
| Region | UK |
| Product focus | ECM - Captiva;ECM - InfoArchive;ECM - LEAP;ECM - Documentum Platform;ECM - ECD Value Office Solution: Healthcare;ECM - Document Sciences;ECM - ECD Value Office Solution: Energy & Engineering;ECM - ECD Value Office Solution: Lifesciences;ECM - Kazeon;ECM - PIXEL;ECM - OpenText Application Content Management |
| Type of partnership | Reseller |
| Industry focus | Financial Services;Retail;Computer Software;Utilities;Healthcare;Professional Services;Public Sector |
| Partner level | Silver |
Products and Services Overview
AP Automation Automate and streamline AP processes in the finance department and the wider business to gain lower costs, faster payment cycles, reduced staff input, improved control and better supplier relationships. Purchasing Processes Simplify and automate purchasing with our easy to use, intuitive browser-based purchase to pay solution. Invoice Matching 3-way Invoice matching is a vital control for avoiding losses and unauthorized spending but it is time consuming and costly.
Corporate Address
White Building, 3rd Floor 1-4 Cumberland Place 1-4
Southampton
HA
GB
SO15 2NP