Intercomputer Global Services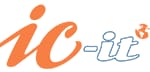 The Intercomputer Group is one of Europe's leading suppliers of enterprise information management / business process management solutions, online enterprise systems and telecom solutions on the base of Opentext / Documentum platform with more than twelve-year experience. We have excellent project implementation expirience - from presale and analysis through development and deployment to delivery and support with excellent customer relationship and proven track records. We believe that our mission is to help our customers adapt to the digital economy, as well as enhance their competitive advantage in the area of ​​corporate governance with the help of state-of-the-art IT solutions.
We employ professionals who handle all the tasks in the project cycle - from the initial analysis and definition of requirements to support at levels 0-3.The majority of our employees are certified in the technologies used in our projects.
With years of experience in the IT industry, our company and key experts have gained real-world experience in solving problems of varying degrees of difficulty, building an excellent reputation and owning an impressive portfolio of successfully implemented projects for companies of all sizes with high requirements for contractors.
Overview
| | |
| --- | --- |
| Region | CIS |
| Product focus | ECM - Captiva;ECM - InfoArchive;ECM - LEAP;ECM - Documentum Platform;ECM - ECD Value Office Solution: Healthcare;ECM - Document Sciences;ECM - ECD Value Office Solution: Energy & Engineering;ECM - ECD Value Office Solution: Lifesciences;ECM - Kazeon;ECM - PIXEL;ECM - OpenText Application Content Management |
| Type of partnership | Reseller |
| Industry focus | Computer Software;Professional Services |
| Partner level | Registered |
Products and Services Overview
Finance and Banking - full pattern of bank-specific solutions (from archive to process automation) with appropriate implementation roadmap. Insurance - case management solutions, clients' files archive Industry - specific archive solutions (project and engineering documents archive, approval / changes approval workflows), internal process automation Energy - specific archive solutions (project and engineering documents archive, approval / changes approval workflows), internal process Automation Telco - clients' and contractors files archive, internal process automation General purpose solutions - contract management, properties management and renovation process automatization, scaning solutions to transfer paper documents to electronic form
Corporate Address
Yevhena Sverstyka Str. 21
Kiyv
UA
02002