D4T4 SOLUTIONS PLC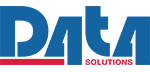 D4t4 Solutions is ALL ABOUT THE DATA. We are energetically focused on solutions that enable you to get the most from your data – from collection through to management and analytics, D4t4 Solutions provides comprehensive products and services that drive value from your information assets. During more than thirty years in business, D4t4 Solutions has constantly evolved to embrace the importance of data in delivering benefit to a business. We have developed pioneering technology that pushes the boundaries of accuracy and completeness in data collection, while further augmenting our data expertise by collaborating with industry-leading partners that specialise in data management and analysis. Our drive to continually innovate, both in the development of our own technology and in the resourceful delivery of partner solutions, places us at the leading-edge of how data is used by business. Numerous long-term client relationships demonstrate our proven capability to make a difference to the organisations with which we work. Our employees are passionate in formulating solutions to the complex challenges of our clients, providing insight into their businesses and consistently delivering a professional and responsive service. Our acquisitions have further enhanced our data capabilities, giving us new skills in key growth areas that keep us at the forefront of technological advances and maximise our relevance in a crowded marketplace. D4t4 Solutions is resolute in the protection of our clients' data, working diligently to achieve and retain leading industry security certifications that allow clients to place complete trust in us. We are focused on financial security too, consistently achieving profitable growth while ensuring that we preserve the stability that has been the foundation of our durability over three decades.
Overview
| | |
| --- | --- |
| Region | UK |
| Product focus | ECM - Captiva;ECM - InfoArchive;ECM - Documentum Platform;ECM - Kazeon |
| Type of partnership | Services |
| Industry focus | Automotive;Financial Services;Insurance;Manufacturing;Retail;Healthcare;Travel |
| Partner level | Silver |
Products and Services Overview
D4t4 Solutions specialises in the delivery of comprehensive services for enterprise information management. We have skills in the specification, deployment and support of OpenText Documentum, InfoArchive and Kazeon solutions and have many years of experience along with client references in multiple industries. Our focus is on ensuring that our clients are able to gain maximum benefit from their technology investments and we have a team of vendor-certified experts available for consultancy, implementation, training and support. We also offer a full range of managed services that enable you to focus on your core business.
Corporate Address
WINDMILL HOUSE 91-93 WINDMILL ROAD
Sunbury-On-Thames
MX
GB
TW16 7EF