Solarity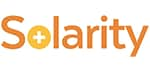 Solarity's mission is to make healthcare data accessible to all end users. Our intelligent automation engine has the ability to read, decipher, and understand patient information regardless of the source or format. This gives organizations across the healthcare spectrum the ability to find and make informed clinical decisions from all of their healthcare data. With over 4 million clinicians in the United States documenting care in more than 100 certified Electronic Health Record Systems, the amount of unstructured clinical data is accelerating. Solarity is the market leader in turning all unstructured healthcare data into actionable healthcare data.
Overview
| | |
| --- | --- |
| Region | Global |
| Product focus | BN - F&DD - RightFax |
| Type of partnership | Technology |
| Industry focus | Healthcare |
| Partner level | Registered |
Products and Services Overview
Fast, Consistent, Efficient Capture and Indexing for EMR Electronic medical record systems require timely, high-quality data for maximum effectiveness. From initial patient encounter to points of service, discharge, and continuing care, providers and business managers rely on this information to be accurate and properly formatted. Patient care and revenue recognition depend upon it. Not all documents arrive in the correct format. Many, if not most, must be scanned and indexed prior to being used. Often, they come as unformatted documents that need interpretation to be usable. Solarity meets this crucial need by dramatically accelerating the conversion of healthcare documents into properly structured and indexed EMR with greater than 99% accuracy. Solarity's technology combines OCR with powerful natural language processing and artificial intelligence (AI) to generate its superior results. However, Solarity is also exceptionally intuitive to use.
Corporate Address
1351 North Belcrest Ave.
Springfield
MO
US
65802-2562