Turnpikes Aps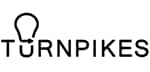 We specialize in OpenText xECM & SAP VIM, so you don't have to.
Turnpikes was founded in 2015 by two ex-OpenText veterans. The idea to start up Turnpikes was to step out of the corporate structure and deliver projects based on the great OpenText software solutions that focus on the client, with a fair price, a short time to value and consulting advice that is best for them. This strategy is working, and we are proud of our achievements.
Our clients serve as clear evidence of our expertise in the field. By engaging with any one of them, you will gain an understanding of why we proudly identify ourselves as a "Premium OpenText Partner." At the core of our success lies our VIM Team, composed of highly skilled and experienced consultants. Their commitment to excellence consistently delivers results that meet or surpass expectations in terms of budget, timeline, and achievements.
Our enduring relationships with industry leaders OpenText and SAP further distinguish us in the market. Through active collaboration with these organizations, we have solidified our position as a trusted and recommended partner. The recognition we receive from these industry leaders demonstrates our expertise and fuels our ongoing pursuit of quality in the field of OpenText Services.
To maintain our specialization in the field, we deliberately focus on specific OpenText products and processes. This approach empowers us with in-depth knowledge and enables us to provide tailored and impactful solutions to our clients. We take pride in our agile and people-oriented approach to business to ensure that our clients receive personalized attention, fostering strong and enduring partnerships.
Overview
| | |
| --- | --- |
| Region | Nordics |
| Product focus | BPM - Basic Workflow - Accounts Payable;ECM - Content Lifecycle Management;BPM - BPMSuite - MBPM;BPM - Dynamic Case Mgmt (Case360);BPM - Accounts Payable;BPM - BPMSuite - Process360;BPM - Ent Arch & Bus Process Analysis;BPM - High Volume Imagining and Workflow;BPM - Windows Imaging;ECM - eMail Solutions;ECM - Enterprise Archive;ECM - Learning Management;ECM - Mobile Solutions;ECM - Captiva;ECM - Capture & Recognition;ECM - InfoArchive;ECM - LEAP;ECM - Clinical Archiving;ECM - Documentum Platform;ECM - ECD Value Office Solution: Healthcare;ECM - Document Sciences;ECM - ECD Value Office Solution: Energy & Engineering;ECM - ECD Value Office Solution: Lifesciences;ECM - Kazeon;BPM - Smart Process Applications;BPM - Cordys;ECO - SAP - Invoice Management;ECM - PIXEL;BPM - Basic Workflow - Int Doc Mgmt;BPM - Basic Workflow - Records & Docs;BPM - Basic Workflow - Trans Cont Mgmt |
| Type of partnership | Technology;Reseller;Cloud Reseller - OT Hosted |
| Industry focus | Financial Services;Manufacturing;Retail;Consumer Packaged Goods;Education;Energy;Engineering & Construction;Healthcare;Professional Services |
| Partner level | Registered |
Products and Services Overview
We specialize in OpenText xECM & SAP VIM, so you don't have to.
Corporate Address
Østre Alle 6
Støvring
DK
9530