Integrated Secure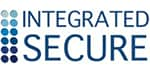 Integrated Secure is an ECM / DAM Solutions Company focused on driving client value design and the integration of innovative solutions. Technology is changing fast and so the solutions must stay up with the times, which is where we excel in delivering solutions derived from the latest tools and capabilities. Focusing on client outcomes, we strive to align business goals with modern solutions, meeting today's technology standards and beyond.
Integrated Secure provides full life-cycle solution delivery, from planning with the stakeholders and design, through implementation, delivery, and ongoing support. Our clients include Fortune 500 corporations, Federal and local governments, and small and mid-cap business. We excel in guiding clients through the maze that is proper technical planning and design, to ensure "best-fit" solutions that are delivered on time, on budget, and aligned with ever evolving business needs.
Overview
| | |
| --- | --- |
| Region | US |
| Product focus | SALT - Magellan;BPM - Basic Workflow - Accounts Payable;CEM - Portal;BPM - BPMSuite - MBPM;BPM - Dynamic Case Mgmt (Case360);CEM - Semantic Navigation;BPM - Accounts Payable;CEM - Customer Communications Management;BPM - BPMSuite - Process360;BPM - Ent Arch & Bus Process Analysis;BPM - High Volume Imagining and Workflow;BPM - Windows Imaging;CEM - Digital Asset Management;CEM - Mobility;CEM - Social Media;CEM - WCM - Web Experience Management;CEM - WCM - Web Site Management;SALT - Actuate;BPM - Smart Process Applications;CEM - Exstream;BPM - Cordys;CEM - TeleForm;CEM - LiquidOffice;CEM - MediaBin;CEM - Qfiniti;CEM - TeamSite;BPM - Basic Workflow - Int Doc Mgmt;BPM - Basic Workflow - Records & Docs;BPM - Basic Workflow - Trans Cont Mgmt |
| Type of partnership | Services |
| Partner level | Silver |
Products and Services Overview
Products:
CEM - Customer Experience Management; Digital Process Automation; ECM - Enterprise Content Management
OTMM - Media Management; Media Management Cloud Edition
WCM - Web Content Management; WEM - Web Expererience Management -Team Site; Web Experience Management
BPM - Business Process Suite; Business Process Management; Content Lifecycle; AppWorks; Low-Code Development; Cordys; Workflow; Process Modeling; Process Intelligence; Rules Management;
ECM - Content Suite; Extended ECM; Workflow; Process Management
Services:
Integrated Secure has a long successful history with enterprise design, and along with the industry leading OpenText platform we are able to provide solutions to meet any organization's business requirements. Integrated Secure along the OpenText suite of products can help clients improve their efficiency, meet and maintain their compliance requirements, streamline their processes and workflows, and see a much faster return on investment (ROI) on-prem, in the cloud, or a hybrid.
Corporate Address
9595 Six Pines Dr Ste 8210
The Woodlands
TX
US
77380-1642