Enterprise Information Xperts LLC dba EIX Global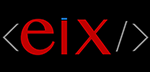 EIX is a leader in providing end-to-end solutions and services for enterprise information and business process management systems. Their end-to-end service offerings include: consultancy and advice, business and systems analysis, technical implementation, custom development, program management, Cloud hosting solutions, and managed services. The EIX skill-set spans the initial generation of ideas, strategy, insights and solutions, business analysis, all the way through to meticulous technical implementation and managed services. EIX has successfully delivered solutions and systems for many large and small-to-medium enterprises, including multiple Fortune 500 and Fortune 100 companies. Today it continues to support and manage many of those clients' Digital/Media Asset Management systems and programs. EIX's clients come from various industry verticals, such as government, media & entertainment, retail, healthcare, broadcasting, food & beverage, telecommunication, manufacturing, and publishing, etc. The EIX philosophy places emphasis on creating benefits for its clients rather than merely proposing them. Their work is founded on powerful insights into clients' vision and mission for its enterprise content management strategy, and business processes and workflows. The EIX team helps accelerate business growth by developing innovative products for their clients and by the application of emerging technologies. EIX's results-focused approach is founded on a unique commitment to providing excellence and creating value. The EIX team brings close to a hundred cumulative years of enterprise content management experience. Their main focus in delivering projects is creating solutions, technical or business. For example, the EIX engineering team is led by the Solutions division, which instills the concept of finding a solution for every customer requirement. The solutions approach seeps into almost every facet of the organization. This approach results in not only finding the most viable technical solution, but also creating value in project delivery by managing scope and keeping cost in check. This strategy has helped EIX become an industry leader and expert, and its brand is well recognized in the digital media stratosphere. EIX's servicing philosophy coupled with its business acumen and solution approach has proven successful for a plethora of clients. EIX is confident in its methodology that by using its set of expertise, yet staying agile, can help any client realize their solution dreams. EIX believes in remaining in sync with their clients' vision and staying focused on a flawless execution.
Overview
| | |
| --- | --- |
| Region | Canada;US |
| Product focus | CEM - Portal;CEM - Semantic Navigation;CEM - Customer Communications Management;CEM - Digital Asset Management;CEM - Mobility;CEM - Social Media;CEM - WCM - Web Experience Management;CEM - WCM - Web Site Management;CEM - Exstream;CEM - TeleForm;CEM - LiquidOffice;CEM - MediaBin;CEM - Qfiniti;CEM - TeamSite |
| Type of partnership | Services |
| Industry focus | Automotive;Financial Services;Manufacturing;Retail;Telecommunications;Consumer Packaged Goods;Education;Aerospace & Defense;Utilities;Distribution & Transportation;Energy;Engineering & Construction;Healthcare;Media & Entertainment;Professional Services;Public Sector;Travel |
| Partner level | Silver |
Products and Services Overview
OpenText Product Focus: Media Manager (DAM), TeamSite (WCM), AppWorks (BOM), Content Suite (CMS), Exstream (CCM). Services: Consultancy, Advice, RFx Management, Expert Implementation, Custom Development, Integration Development, Training, Cloud Hosting, Managed Services, Program Management.
Corporate Address
42807 Ford Rd Ste 200
Canton
MI
US
48187-3357