ECM enabled Geographic Information System (GIS)
By Cognizant Technology Solutions U.S. Corp.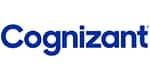 This mobile solution is about connecting the Geographic Information System (GIS) with Opentext Content Suite for document management.
GIS is mapping and visualization technology used in various industries like Oil & Gas, Utilities, etc. which is not meant for managing documents and metadata information. Enterprise Content Management (Opentext) integration with GIS enable users to retrieve the geo-tagged documents with ease from their preferred application and handheld device.
Details
This solution is created to address following key pain points:
Utility field workers are unable to capture the geo-tagged information and related images from the site of visit to initiate the work incident for particular asset
Customers of Utilities organization do not have quick and easy way to report incident
Geographic Information System (GIS) Business users spend most of their day in GIS interface for managing the organization's assets. Documents related to assets are stored separately in ECM system.
There is no handshake between these applications to enable access to documents seamlessly With both the geography and its related documents information at their fingertips, business users have increased insight to make more informed decisions.
Mobile capturing solution also enables field workers and customers to capture the incident information and images for initiating work incident which also improves the user experience. This solution is designed for following use cases in Utilities and Oil & Gas industry:
Utilities - Mapping of all electrical assets in GIS with electricity network distribution information is key to determine actual location of the poles, electricity lines and actual consumption of the electricity. GIS also can assist the authorities to attend the breakdown in timely manner.
ECM can manage the consumer bills and records to be maintained for complete electricity network. Utility Field Workers can upload images and potentially initiate a workflow based to support maintenance work orders, etc.
Oil & Gas – A geodatabase stores, collects and visualizes the physical location of feature. In oil and gas, this includes pipelines, wells, pump stations and tank terminals. But it also includes non-spatial information like leases, date of installation and pipeline contract, etc.
ECM can manage the well drilling related DWG documents and its supporting documents. Records management on these documents will help to meet the regulations and compliance.
Cognizant Technology Solutions U.S. Corp.