Meeting Center
By One Fox B.V.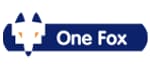 The one-stop solution for meeting-processes. Whether you're discussing many or few items or dealing with confidential documents,different authorization levels and want to easily support, capture and archive decision making? Meeting Center turns complexity into ease-of-use.
As the meeting solution for OpenText AppWorks (and the Digi-Suites), Meeting Center allows you to organize and support any kind of meeting. From board room meetings to department and team meetings.
Meeting Center takes the complexity out of planning, organizing and collaborating on meetings. While its mobile friendly Meeting App supports decision making, annotations and document signing. Seamless integration with OpenText ECM allows you to add required documents and archive entire meetings or single (approved) documents.
Details
Easily collaborate and organize any kind of meeting with Meeting Center. You can easily add meeting topics, invite attendees for each topic, add required document without losing its authorizations. Attendees will be invited and continuously updated with any changes along the way. The meeting app allows attendees to access the meeting documents, find additional documents, annotate and share notes with other attendees. Thanks to seamless integration with OpenText AppWorks (and the Digi-Suites) Meeting Center can support entire decision making and approval processes, incl. document signing. Up until the publication and/or archiving meetings in OpenText ECM.