OpenText Media Management Connector for Adobe Experience Manager by Cyangate
By CyanGate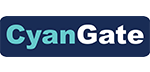 The Media Management Connector for Adobe Experience Manager allows assets to be served from OpenText Media Management to Adobe Experience Manager and gives users the ability to search for assets based on metadata, ingest assets or link to optimized versions of assets.
The OpenText Media Management Connector for Adobe Experience Manager provides a substantial decrease in manual processes and asset handoff and provides an efficient method to easily find, edit and optimize approved assets for web usage. The connector allows for a single asset repository providing faster and simpler usage across the content lifecycle so that users can easily share and leverage approved assets providing a measurable increase in content reuse and a measurable decrease in time spent while sharing and communicating about assets for web consumption.
Product Highlights
• Search/Filter - Users can search and filter through assets using metadata without ingesting assets into AEM.
• OpenText Media Management Asset Security & Login.
• Drag & Drop Image into Adobe Experience Manager image components easily
• Assets are ingested or linked based on user preference.
• AMD - Assets can be resized and edited to optimize resolution and design layout while still linked to the original source asset.
Value Proposition
• Streamline workflow, enabling users to easily find and optimize approved assets.
• Content consumers have one source of the truth for web content.
• Decrease in manual processes and approved asset handoff.
• Faster go to market for campaigns.