complon® Business Solution xECM for SALES
By complon GmbH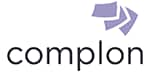 360° CUSTOMER TRANSPARENCY FROM OPPORTUNITY TO SALES ORDER AND BEYOND
Sales via Salesforce, Backoffice, and Service via SAP ERP are directly linked to each other. The status of the order can be tracked both online and on a mobile device, from the initial opportunity to offers, contracts, delivery, installation, acceptance, and servicing - all documents in place and at your fingertips.
LESS WORK IN THE OFFICE – MORE TIME FOR CUSTOMERS – the customer-related information and documents are centrally managed and automatically updated. Predefined templates are provided, documents can be created ad hoc or automatically in the Output Management, adjusted, approved, electronically signed, sent, and securely archived. All documents and emails can be easily stored or sent by dragging & dropping from your email client or the Windows file explorer. Collaboration across various roles and teams is made possible considering specific permissions. Documents can be shared securely within your company and even directly with the customer including electronic signature options.
Details
Business Solution with a complete set of capabilities:
Predefined Business Workspaces
For Sales, After Sales and Service: Customer, Opportunity, Offer, Contract, Sales Order, Service Notification, Service Order, Asset, Product
Seamless Integration – Salesforce, SAP, Microsoft 365
Deep integration into the leading systems (Salesforce, SAP, S/4HANA, SAP ERP 6.0, SAP CRM, Microsoft 365).
Intuitive work through integration in Microsoft Outlook, Windows Explorer, Web browser, Teams.
Integration with Supplier Record (Purchasing), Projects, Quality Management, Installed Base, Logistics
End-to-end Process and Data Model
Standardized filing structure and end-to-end metadata concept from Sales to Service and across all business applications.
Contract Creation Automation
Template and clause-based contract creation to increase contract quality and conformity.
Powerful Workflows with DocuSign Integration
Consistent electronic signature workflow with Auto-Store-Connector for DocuSign. Flexible, intelligent review and approval workflows.
Dashboards and Reporting
All the key information you need on your personalized start page. Automated reminders provide timely information about important deadlines and dates.
Intelligent Search
Full-text search, search for clauses and metadata, personal search templates, filters, columns, options for sorting, etc. make finding information extremely fast.
Document Comparison – Intelligent Viewing
Responsive in-place viewing. Easy comparison and highlighting of text differences in different documents or versions. OCR, comparing revised drafts of Office and PDF documents.
Compliance and Information Security
Records Management, Legal Holds to ensure compliance with data security requirements, Security by Design and features aiding the management of personal data (GDPR)
BENEFITS
360° customer transparency from sales to fulfillment
Better preparation for the next customer/sales talk
Development of new sales potentials from the customer base (installed base)
Modular process-standardization enables comprehensive digitization and automation
Key documents such as quotations, orders, project execution orders centrally available
Improved customer orientation and the ability of sales staff to provide information
International cooperation with customers across business processes
Reduced storage costs