Mediawide Interactive Personalized Videos for Exstream
By Mediawide UK Ltd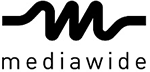 Mediawide Interactive Personalized Videos for Exstream can create and distribute Personalized Videos on a mass scale in real-time, which can be used for pre-sales, re-marketing, on-boarding, and up-selling.
With the tremendous rise in video content marketing, brands find it challenging to acquire new customers, improve conversion rates and increase sales with the content that is both relevant and engaging. It's a form of marketing that isn't going anywhere, so it becomes essential to tailor content and elevate customer's experience every single time. And for brands and marketers, nothing can work better than Interactive Personalized Videos – a simple solution for easy and effective customer engagement.
Mediawide Interactive Personalized Videos uniquely leverages personalized data, and real-time target data, to present an Interactive Personalized Video. You can address the customer by their first name at the outset, delivering a relevant message to them, and, if need be, engaging them with a unique animated and interactive story.
Send out any number of emails, each with their own personalized video, using your existing CEM platform or marketing automation software. Mediawide Interactive Personalized Videos integrates with OpenText Exstream, StreamServe, and OpenText Empower.
Mediawide Interactive Personalized Videos does not only deliver videos but interactive videos. Conduct surveys, customer profiling or include call to action buttons within the personalized videos to increase and optimize interaction with the consumer. Interactive video analytics are also included, such as Click Through Rates, Video Play, and Video Completion Rates.
Mediawide Interactive Personalized Videos can be used to connect consumers with personalized content that is both relevant and engaging.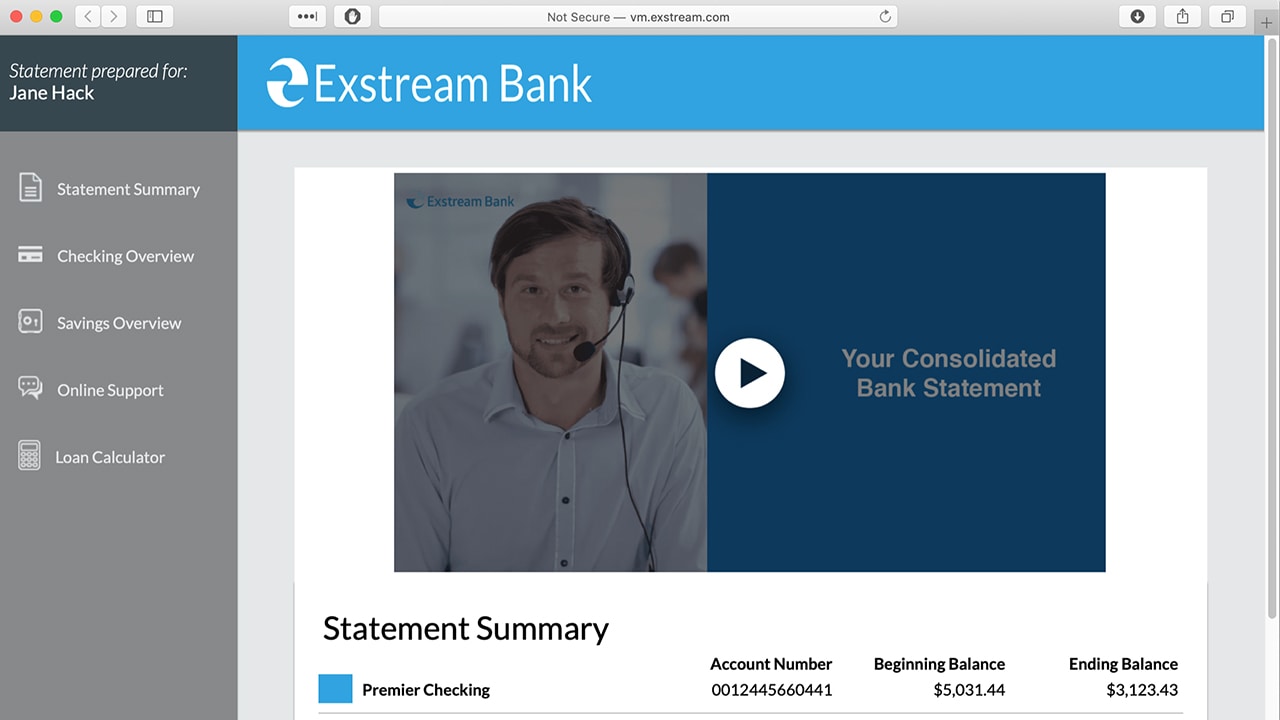 Details
Create interactive personalized videos for one to one messaging within Exstream.
Can be generated through batch or trickle feed.
Personalization is created from the data Exstream uses for native personalization - Text, Images, Audio & Video can be made variable.
Extra personalization can be performed by launching the Asset Builder directly from the OpenText Empower Editor.
Personalized videos are created on a mass scale in real-time, therefore no waiting for rendering of MP4 files.
Created videos are HTML5 animations with optional MP4 videos, audio files, and interactive animations.
Very lightweight format.
Your customers deserve the right treatment because every one of your customers is one in a million! And, that makes personalized videos a critical component of any modern marketing organization.
Mediawide Interactive Personal Videos can be used across many industries, from Financial Services for Interactive Bank Statement to Life Insurance On-Boarding Videos. The Travel Industry, Automotive, Real Estate, and many more industry verticals can utilize Mediawide Interactive Videos for Exstream to connect with their customers.