Unisys Generic Rule Service for eDOCS
By Unisys Nederland N.V.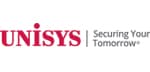 Fulfill your business needs using Unisys Generic Rule Service for eDOCS. Increasing the value of your eDOCS environment has never been easier, with just a few clicks you can create the functionality you need.
Unisys Generic Rule Service for eDOCS allows you to automate and extend the functionality within your DM system. The possibilities are virtually unlimited, e.g. create folder structures automatically, let DM system create MS-Word documents based on meta and user data, have DM import or export large amounts of documents and metadata, automatically convert documents to PDF when finalized, setup a different security model, and so on.
GRS offers a 'no code visual' design interface to implement your own business rules. Bundles of functionality are available in modules, e.g. an export module or an Office module. Combine functions from those modules (e.g. automatically convert document to PDF) with conditions that are present within the system (e.g. when document status = final).
Details
Unisys Generic Rule Service for eDOCS (short: GRS) is a highly configurable event driven business rule engine which allows you to execute functionalities under a wide range of conditions.
Events upon which GRS acts are actions a user performs within eDOCS. These are for example Edit Registration, Link Added or Change Security.
Next to the event, you provide additional conditions that have to be met before functionality is executed. You decide which metadata a profile must have, what group the user belongs to, or in which kind of folder the document is in. When all conditions are met, the configured functionalities are executed.
Functionalities that can be executed are available in modules. The following modules are available right now:
PDFActions for conversion to PDF, adding stamps to PDF's, creation of compound PDF for print, etc.
Generic Authorization Model for creating your own security model, augmenting the out of the box possibilities that eDOCS offers
DMActions for performing generic DM actions, e.g. event based metadata change and folder creation
Office for creating and modifying the content of Office documents
Export for exporting documents which meet specific criteria, e.g. to an (external) archive or different DMS
Import for automatic import of documents from a specific location, either inside the enterprise or external
Recordsmanagement for extension of out of the box RM functionality
Notification to send out notifications by e-mail or popup to users when specific events happen, e.g. if new documents have been added to/removed from a certain folder.
For more information, please reach out to us ecmfactory@unisys.com.