Unisys DMConnect for eDOCS
By Unisys Nederland N.V.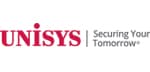 Unisys DMConnect for eDOCS makes it easy to connect other applications to an eDOCS document management system. Using the well-known Content Management Interoperability Services (CMIS) standard, it is possible to add/retrieve information from your repository through web services.
DMConnect for eDOCS is an CMIS compliant gateway to eDOCS. Other applications (either internally or externally hosted) can send web service requests to DMConnect for eDOCS, e.g. a query for information or addition of new documents. This allows you to transform eDOCS into a central information repository within your SOA based enterprise architecture.
Details
DMConnect for eDOCS features:
Easy to install
Supports all eDOCS instances, regardless of architecture
Build in user authentication
Default values option, for flexibility and reduction of maintenance
For more information, please reach out to us ecmfactory@unisys.com