Productivity Suite for Content Intelligence (WebReports)
By Ravenblack Technical Services Inc.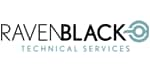 This is a suite of products that add great value for any customer or partner who works with the WebReports family of products on Content Suite.
Includes a set of extended "sub-tags", a sub-tag loader tool and a development and support "analyzer" tool.
Details
Provides two installable "CSApps" that are loaded via the admin pages in Content server. These tools are designed
to be used by an Admin level user. The suite also includes a set of ~30 drop-in sub-tags and the documentation
to allow them to be used in other solutions and to help with support and maintenance.
Ravenblack Technical Services Inc.