Eccentex Platform
By Eccentex Corporation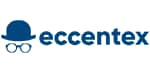 A low-code no-code platform that delivers a modern UX/UI.
A low-code no-code platform that delivers a modern UX/UI, manages organization-wide data, extends flexibly, adapts to the changing and maturing needs of the organization and its business units, handles Dynamic Case Management, Process Automation, and has a vast library of pre-built and extensible integration APIs. Provides the foundation and technical structure for each of the Applications offered here. Integrated with xECM, Content Suite, and Documentum.
Orchestrates multiple business processes — straight-through, human-assisted or dynamic case management — across multiple channels and organization silos. Leverages business rules to automate any step and connect with almost any system, database or cloud service. Creates fast and accurate services by sending emails, texts, private messages (via a range of apps), in-app messages making calls, or displaying complete status profiles.
Details
Tech Stack use MS .Net, Oracle, MS DevOps and has options including MS Azure and other Cloud Solutions. Pre-built applications run on the Platform are configured to meet the individual Customer's requirements. These are industry-specific and company-specific configurations and integrations.
Prerequisite:
Customer must already have or concurrently purchase licenses for Extended ECM, as well as a document management system such as Content Server or Documentum. Customer must purchase this Eccentex Platform when purchasing any application. The Platform supports any number of additional applications though.