Knowledge Base
By Eccentex Corporation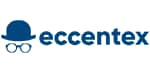 A flexibly branded Help Center embedded into your existing portals.
A flexibly branded Help Center embedded into your existing portals — for internal or external Users or Customers. Can be tailored to each group's needs separately. Teams can review, approve, and publish content across the enterprise, ensuring the right people are always in the loop. Integrated with xECM, Content Suite, and Documentum.
Delivers increased User understanding and lower costs. As an adjunct to any other Eccentex product, it provides in-App and Context Sensitive Help capabilities from simple pop-ups to comprehensive process documentation. Job Satisfaction increases, Engagement increases, Compliance increases, and overall Maintenance Costs Decrease as much as 15% depending on the scope.
Details
KB uses the Eccentex AppBase Low-Code No-Code Process Platform. Tech Stack use MS .Net, Oracle, MS DevOps and has options including MS Azure and other Cloud Solutions. The pre-built application is configured to meet the individual Customer's requirements. This process involves Requirements Gathering and Configuration stages carried out by Eccentex Professional Services. These are industry-specific and company-specific configurations and integrations.
Prerequisite:
Customer must already have or concurrently purchase licenses for Extended ECM, as well as a document management system such as Content Server or Documentum. Customer must purchase the Eccentex Platform when purchasing this application. The Platform supports any number of additional applications though.