Pipeline Change Management
By Eccentex Corporation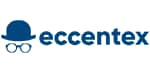 Pipeline Change Management focuses on large pipeline change projects, with multiple TSM requests in them
Pipeline Change Management focuses on large pipeline change projects, with multiple TSM requests in them. While Core Systems do a great job of tracking activities managed entirely in their scope, external processes arise that are separate from and uncontrolled by Core Systems. Problems are exacerbated when elements of change are undocumented or unintegrated. PCM manages these external processes, controlling and integrating them, as an application layer without affecting Core Systems unduly.
Delivers increased compliance and lower costs. Documents are kept up to date. The correct processes are followed accurately. People know what they need to do, and when they need to do it. Job Satisfaction increases, Engagement increases, Compliance increases, and overall Maintenance Costs Decrease as much as 15% depending on the scope. PCM applies these benefits to whole asset change projects.
Details
PCM uses the Eccentex AppBase Low-Code No-Code Process Platform. It is an application that integrates with and updates Core Systems without disturbing them unduly. Tech Stack use MS .Net, Oracle, MS DevOps and has options including MS Azure and other Cloud Solutions. The pre-built application is configured to meet the individual Customer's requirements. This process involve Requirements Gathering and Configuration stages carried out by Eccentex Professional Services. These are industry-specific and company-specific configurations and integrations.
Pre-requisite:
Customer must already have or concurrently purchase licenses for Extended ECM, as well as a document management system such as Content Server or Documentum. Customer must purchase the Eccentex Platform when purchasing this application. The Platform supports any number of additional applications though.