Patient Digital Record - PDR For OpenText
By MGS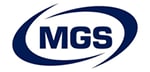 MGS Patient Digital Record is an advanced and unified management solution.
MGS Patient Digital Record is an advanced and unified management solution that efficiently captures, extracts, classifies, validates, processes, distributes, secures, manages, and archives all information for an individual patient to optimize patient safety and quality of care for the healthcare providers.
PDR provides a holistic and complete view of a patient case, the database record contains the patient personal info, department lies-in, physician, tours, treatment, and lab results. Once the patient enters the hospital the workflow starts with the reception new record to send it to the assigned department; to be directed to the nurse to enter the physician comments, required treatment, and sends lab test when it is required and so on... Advanced Electronic Medical Record System EMR is capable to manage structured content only, keeping the remaining profile of the patient outside the system. PDR integrates with EMR and adds the unstructured content to complete the patient profile. It digitizes workflows, fully automates business processes that rely on semi-structured or unstructured data hidden such as electronic documents, images, emails, handwritten notes, faxed test results, x-rays, MRIs, and CTs, and leverages data analysis to drive greater productivity and growth, reduce setup and operational costs, increase operational efficiency for more compliance, and manage effectively your critical business decisions which will ultimately increase the health outcomes.
Business Benefits:
Handling delays of critical medical documents between departments and reduces physical storage requirements.
Reduces manual data-driven process activities and human error by accelerating business processes Capture.
Increase automation and operational efficiency, improve data quality and accuracy for a faster ROI.
Free the medical staff from repetitive tasks to invest their time wisely.
Respond quickly and accurately to meet the patient's expectations.
Patient records are complete and information isn't misplaced.
Streamline the compliance and litigation process throughout the lifecycle of the patient record.
Simplify the legal discovery process with the ability to store and search complete patient records.
Empower the digital performance Management process.
Improve the quality of care, operations, and outcomes
Deploy advanced technologies which allows less manual involvement and human errors, paperless environment, and digital transformation.
Details
PDR runs on top of OpenText ECM and uses the native features provided by the content Server such as Smart View as Web Page, Browsing Folders, Workflow Maps, Workflow Forms, Search and edit Pre-built Templates, Categories and more…. It integrates with Right Fax, Electronic Signature, Documents, mails…, It integrates as well with third party application: Microsoft -Office 365, SAP, Salesforce.
PDR main features:
Seamless Integration
Powerful AI and High Accuracy Data Extraction
Centralized platform
Electronic Data Management with EMR/EHR integration
Workspace capabilities
A unified dashboard and flexible reports
Capture Advanced Recognition for Variety of Content Sources
Classification, Validation, and Automation
Electronic Conversion
E-Signature process
Powerful SE
Greater Business Process Automation rates
Cloud Control
Cloud flexibility
PDR is built on top of OpenText Content Server system.