Digital Quality Management - DQM for OpenText
By MGS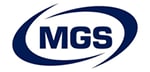 DQM is a practice organizational development management solution for small to large organizations, it applies the social and behavioral science theories and concepts to organizational change
DQM is a practice organizational development management solution for small to large organizations, it applies the social and behavioral science theories and concepts to organizational change. This solution gathers GATES Group, a provider of healthcare management solution, and MGS, a leading company in digital transformation.
DQM applies the social and behavioral science theories and concepts to organizational development and change, covering small to large organizations. The aims were to first digitize all management-related activities in a single interface, second to integrate management functions, and third to put them into action, holistically, through the 5Ds methodology. The DQM has an out-of-the-box management processes, Solution modules: Organization Chart & Committees, Document Management, Strategic Planning Cycle, Quality Improvement Loop, Audits, and Data Analysis & KPIs. These processes integrate the following tools:
Diagnosis tools (SWOT matrix, competency assessment matrix, performance indicators, and reports, audit, hidden cost calculation, organization health record, etc.)
Designing tools: oStructural design tools (Organizational chart, committees, Document management matrix, policies and procedures, Job descriptions) oPlanning design tools (strategic goals, operational plans, economic impact)
Doing tools (Gantt chart, to do lists, dashboards, etc.).
Details
A Solution Digital Management Processes & Quality Improvement Systems with Artificial Intelligence that uses the native features provided by Content Server, and includes all of the core functionality of a digital management software.
DQM main Features:
Smart, friendly, and simple UI
Automated business processes design
Role-Based access
Automatic alerts for expiry dates and tasks notification
Tracking activities and escalation mechanism
Easy documentation
Customizable policy authoring
Automated code generation, update
Versioning control
Customized dashboards, flexible reporting, and analytical tools
Powerful AI
Automated TO-DO lists
Achievement rates report
Automate audit function
System synchronization
Faster access, relation, and filing
Powerful enterprise viewer and team collaboration features
Valuable Powerful search engine and automation engine
Customizable approval workflow system
Easy Customization and Integration with other systems
Centralized Digital Quality Management and cloud control
Cloud flexibility
DQM runs on top of OpenText ECM.