dmsSync for eDOCS
By Wertheim Global Solutions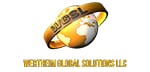 DMSSync is the ultimate network user and group synchronization utility for Open Text eDOCS™.
DMSSync can AUTOMATICALLY replicate network additions and changes. By doing so, DMSSync centralizes the maintenance of this information, eliminating the need for redundant user and group administration on multiple systems
DMSSync is ideal for any size installation ranging from an organization with a single library to a multi‐library, multi‐location global enterprise.
DMSSync efficiently and securely operates within the Open Text eDOCS framework. All DMSSync functions are accessible from a single, easy‐to use interface.
DMSSync is fully compatible with all networks, database servers and document servers supported by Open Text eDOCS™.
DMSSync does not require a dedicated server, and can be run during normal business hours.
DMSSync can be run continuously, on‐demand, or from almost any scheduling program.
Details
DMSSync FEATURES INCLUDE:
Add/change/disable people and groups
Add/change/remove group memberships
Add/change/remove network aliases
Map and Synchronize Active Directory fields to People and Group metadata
Filter users and groups
Supports multiple active directories
Supports nested groups
Wertheim Global Solutions