OpenText Media Management Connector for Salesforce by Acheron
By Acheron Software Consultancy Private Limited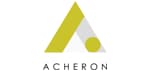 Deploy current and relevant rich media assets easily from within Salesforce, empowering sales and service agents to deliver on your organization's brand promise to customers.
With easy access to the organization's media library from within Salesforce, users can more quickly access the approved customer-facing assets.
Media Management is the leading innovative enterprise-class Digital Asset Management (DAM) solution that optimizes the management, use, and distribution of rich media assets at scale across the digital ecosystem and digital marketing platforms, like Salesforce. Enabling Digital Marketing with Digital Assets Make the most out of every moment of customer contact by including high-impact, relevant images, videos, and diagrams. Reinforce your messages with consistent, on-brand content that drives better results in Sales and Service. Marketing channels, social media, and customer touchpoints are growing exponentially. Centralizing assets empowers marketing collaboration and enables the rapid creation of tailored collateral, without diluting brand awareness. OpenText Media Management Connector for Salesforce® extends the power of an enterprise DAM to CRM.
Details
Extension to existing OTMM and SFDC environment
Acheron Software Consultancy Private Limited