Media Project Management for OTMM by Acheron
By Acheron Software Consultancy Private Limited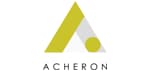 Media Project Management by Acheron is a comprehensive solution that is built on OTMM to empower the Creative, Marketing Teams, and Project Managers to manage all their media-related workflow in one place, from initial request to delivery.
The solution automates your Digital Media Project life cycle and delivers a holistic approach to digital Marketing with the intelligent Business Process Management engine.
MPM provides configurable workflows and supports seamless integration with OTMM. It helps in simplifying and streamlining the distribution and tracking of marketing contents to your downstream channels.
Product Highlights
Centralized Projects
Resource Management
Task and Workflow Management
Project Templates
One-click Approvals
Enhanced Collaboration and publishing capabilities
Gantt charts and calendar views
Reports and Dashboards
Value Proposition
Increased transparency
Extended team collaboration
Simplified compliance
Reduced time to market
Increased project success rate
Reduced project review time
Details
Configured on top of existing OpenText software as solution extension. No additional specifications are needed.
Acheron Software Consultancy Private Limited