Extended ECM for IBM Maximo by Qellus
By Qellus, LLC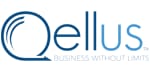 Extended ECM for IBM Maximo manages unstructured content related to enterprise assets and maintenance processes over the complete asset lifecycle.
Extended ECM for IBM Maximo allows for more efficient collaboration in asset-related projects to improve reliability, safety in production, and to reduce downtime and outages of plants.
By leveraging the Extended ECM platform by OpenText, Qellus allows unstructured asset information to be shared across the operations and maintenance processes in Maximo as well as procurement processes in your ERP systems. Integrating with a full-featured document management system allows for improved collaboration with suppliers and subcontractors, managing the handling of complex work orders within and outside of your organization.
Details
Trusted and secure folder templates anchored to their Maximo object:
Easily access and update asset data shared between ERP, Engineering, and Maximo through structured folder templates to house equipment manuals, diagrams, photos, inspection reports, and any other type of document relevant to the assets you manage. Automatic tagging with Maximo-driven metadata
Avoid manually tagging documents with asset data. Configure once, and capture key asset data as searchable attributes on each document automatically. Leverage built-in Maximo Business Object relationships
Since your assets don't live in a bubble, neither should your documents. Leverage existing object relationships to easily navigate from Assets, Work Orders, Purchase Orders, Contracts, and Location, for example, through their defined relationships within Maximo. Link to your Engineering Document Management vault
Often, critical engineering drawings exist in separate repositories. Leverage the Business Attachments functionality to bring P&ID and key drawings from your engineering repositories into focus for those needing them most.