complon® Business Solution xECM for LEGAL
By complon GmbH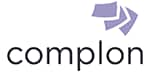 TRANSPARENCY AND CONTROL OVER ALL LEGAL PROCESSES IN THE COMPANY
complon xECM for LEGAL enables companies to be agile, resilient, and efficient in a globally networked business world. Through the quick creation of legal cases in Microsoft® Outlook and by using individually configurable workflows, you can react quickly to requests and automate their processing.
✓ Transparency and control over all legal processes in the company
✓ Ensure governance and compliance in the company more easily
✓ Improve daily work processes and process efficiency
✓ Location-independent access Legal Matter, Litigation Cases, Workflows and Contracts
✓ Achieve the ability to provide information more quickly across the Group
✓ Alignment with and direct access to contracts created in the business departments
✓ Continuously improve process efficiency and consulting quality
✓ Easier, safer, cost-efficient, modular, standardized, faster to use.
Details
Ready to use - preconfigured
for Legal Contracts, Legal Matter, Ligitation and Company files (Corporate Law)
Reporting
Content reporting with Excel integration, automated reminders provide timely information about
important deadlines and dates for processes and contracts.
Personalized Views and Dashboards
All the key information you need on your personalized start page and pre-configured dashboards.
End-to-end Process and Data Model
Standardized filing structure and end-to-end metadata concept across all business applications, business partner master data management.
Compliance and Information Security
Records Management, Legal Holds to ensure compliance with data security requirements, Security by Design and features aiding the management of personal data (GDPR).
Contract Creation Automation
Template and clause-based contract creation to increase contract quality and conformity.
Intelligent Search
Powerful searches such as full-text search, clause search, metadata search, personal search templates, comprehensive filtering and sorting options.
Seamless Integration – SAP, Salesforce, Microsoft 365
Deep integration into the leading systems. Intuitive work through integration in Microsoft Outlook, Windows Explorer, Web browser, Teams.
Powerful Workflows with DocuSign eSignature
Consistent electronic signature workflow with Auto-Store-Connector for DocuSign. Flexible, intelligent review and approval workflows.
Document Comparison – Intelligent Viewing
Responsive in-place viewing (Web, Mobile, SAP). Easy comparison and highlighting of text differences in different documents or versions. OCR, comparing revised drafts of Office and PDF documents.
HIGHLIGHTS
Seamless integration with Microsoft® 365, Microsoft Office, Outlook
Contract automation with templates, wizards, and clause library
Contracts and Legal Matter Management in one system
Streamlined review and approval processes through flexible workflows, tasks, versioning, audit
Advanced search with data and full-text search in active and archived contracts
Monitoring of important milestones and deadlines through follow-ups with e-mail reminder
Secure, encrypted, location-independent access to documents and data
Records management ensures compliance with regulatory requirements
Intelligent scanning solution with machine learning, archiving and records management
Extendable with other complon Business Solutions for Procurement and Sales
Extensive reporting
Modular, highly scalable solution
Details here: complon GmbH (opentext.com)