Extended ECM for PLM
By vdR Group, Inc (The)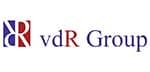 Extended ECM for PLM breaks down information silos between product information and enterprise applications.
Extended ECM for PLM breaks down information silos between product information and enterprise applications by synchronizing released product data and processes between Product Lifecycle Management (PLM) and PDM applications and OpenText's Extended ECM. This ensures a single source of truth for product information that is accessible for enterprise consumers in real-time. Further extend the solution via connectors to ERP, MES, MRO, etc.
Siloed product information applications such as PLM and PDM maintain critical "released" content such as CAD models, requirements, quality management, sourcing, change history, among others. This information supports upstream and downstream functions across the enterprise. These consumers of released product information have limited access to these applications for designs, quality and maintenance data, manufacturing specs, etc. Moreover, these silos impair collaboration around change processes and problem reporting. Ultimately, product information and business information environments are disconnected.
Extended ECM for PLM improves collaboration and access to released product information. Moreover, the solution is geared to the unique needs of manufacturers and engineering and breaks down information silos between product information and the enterprise. This is achieved through a middleware layer, that accelerates implementations with plug-and-play transaction templates and application connectors to seamlessly share and synchronize data, files, and processes from applications in the engineering domain such PLM and PDM into Extended ECM and downstream into enterprise applications such as ERP, MES, MRO, among others. Boost collaboration between engineering and non-engineering domains, accelerate NPI, lower the cost-of-quality, and improve part reuse.
Highlighted use cases include:
Publish released parts and assemblies along with their meta data and supporting documents, CAD models, and viewables for native viewing and access in Extended ECM.
Change status synchronization
Problem report (PR) and/or investigation request (IR) and synchronization from Extended ECM to PLM.
Details
Extended ECM for PLM is an application-agnostic middleware layer optimized to connect product information applications such as PLM and PDM into the broader enterprise. Moreover, the entire solution is purpose-built to work seamlessly with OpenText's Extended ECM. This is enabled through 1) preconfigured transaction templates, 2) application connectors.
Preconfigured transaction templates remove the need for any end-point development work by managing the integration logic and processes. Each template acts as a workflow framework to orchestrate the needed tag/value mappings, normalization, business rules, triggers, and, if needed, error resolution. Based on the template configuration, a combination of webhooks, REST APIs, and background polling, enables no-code integrations that simplify both point-to-point integrations or more sophisticated multi-application synchronization. The library of common transaction templates addresses use cases such as part/BOM release, document release, problem reporting, new part number request, supplier/compliance synchronization, item master retrieval, purchase order synchronization, and federated tasks such as price, inventory, vendor, and data retrieval. Templates can be combined, customized, or created from scratch to support your business's unique requirements.
Plug and play applications connectors are preconfigured to interact seamlessly with OpenText Extended ECM. These connectors can be characterized as either product information connectors or business information connectors. Product information connectors support engineering domain applications such as PLM, PDM, quality management, requirements management, and simulation, among others. Once connected to Extended ECM, business information connectors can extend the consumption of this information downstream to ERP, problem reporting, MRO, MES, and others. The information types that can be passed via these connectors include documents and drawings, structured product data, process state synchronization, and federated values.