OpenText Power Tools for Electronic Signatures™ by Global Cents
By Global Cents

GCI PowerTools for Electronic Signatures is the essential companion to OpenText Electronic Signatures™ (eSign) for Content Server, enabling the development of electronic signing processes that allow the simultaneous signing of multiple documents and the creation of workflows.
When signing documents within traditional paper-based processes it is common that multiple documents are collected together and signed as part of a single dossier. Another common step in many processes is collating a series of discrete files into a single document ready for final approval and signing.
PowerTools for Electronic Signatures enhances the core OpenText eSign offering, extending the capabilities of signing workflows, enhancing your end-user experience and providing a more natural process flow. Workflow designers have the ability to allow multiple attachments to any individual signing process, so that more than one document can be reviewed and signed simultaneously. Documents can also be automatically assembled and merged into a final document which itself can then be approved and signed. Additionally, PowerTools for Electronic Signatures allows the creation of customized signing pages that ensure all required signing information can be captured and presented.
Want to see more, then watch the quick PowerTools for Electronic Signatures intro video]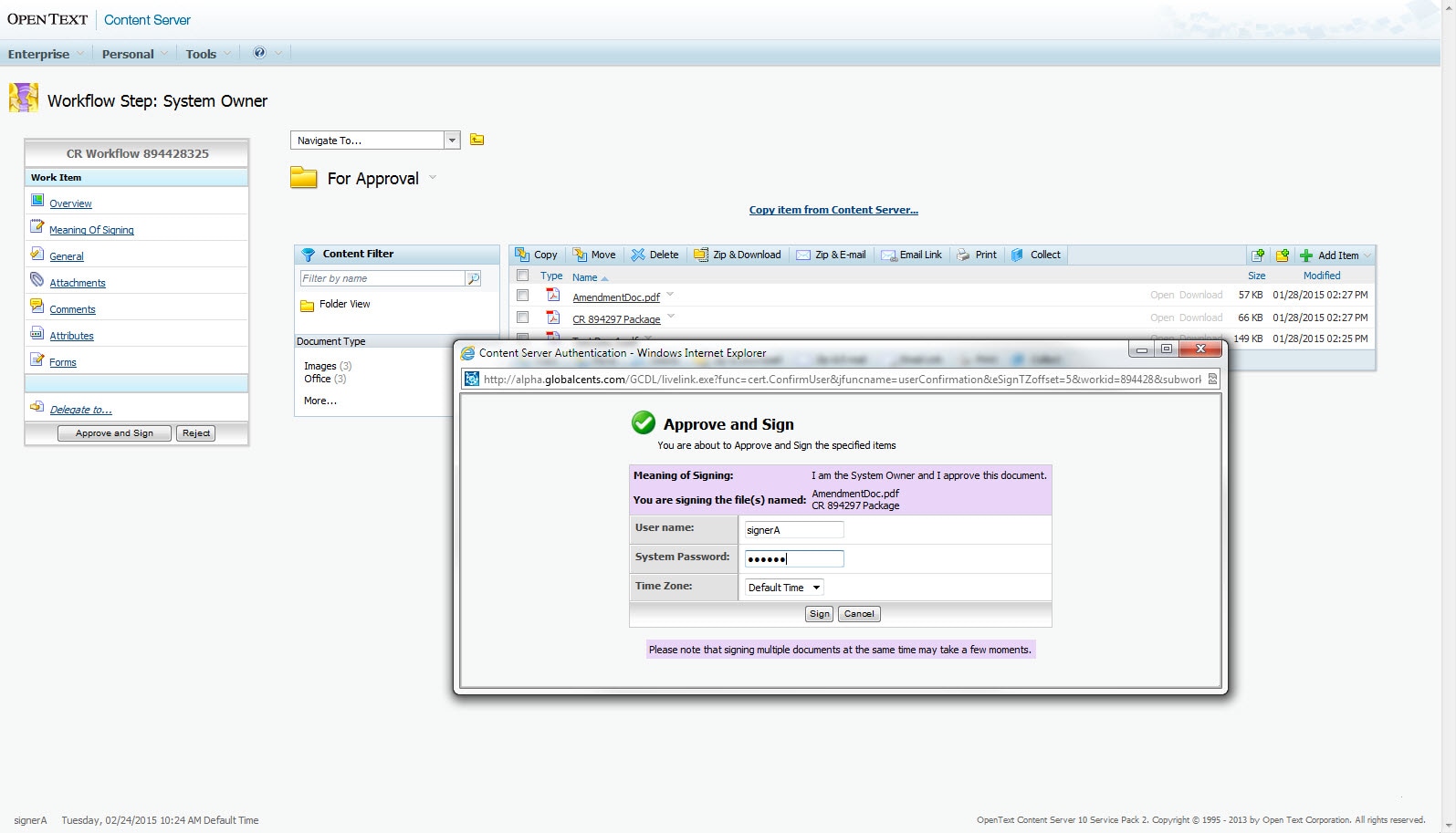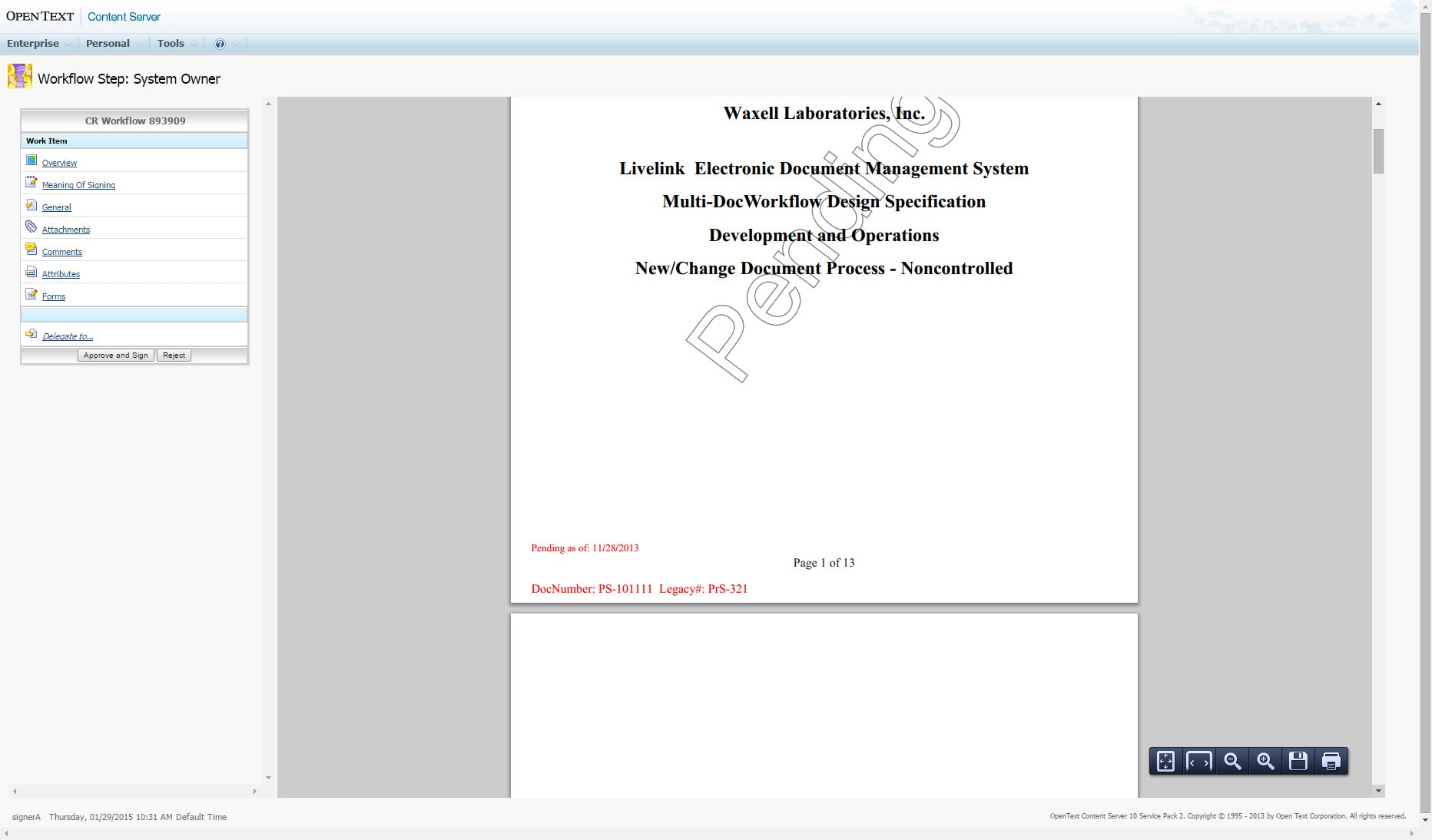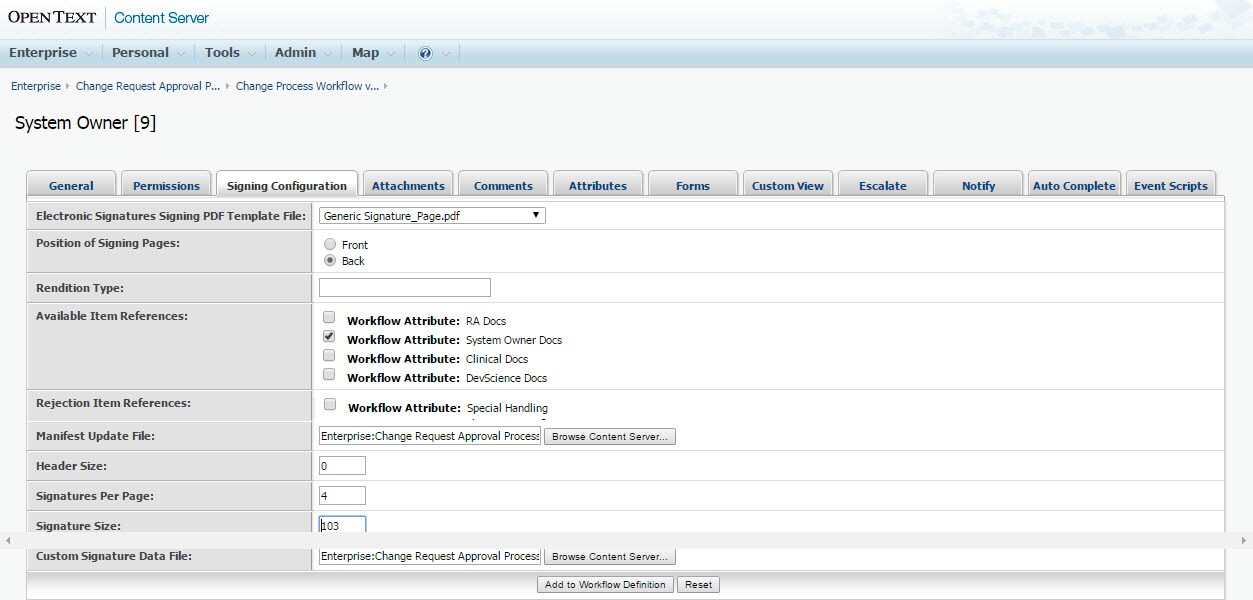 Details
Process and sign multiple documents within a single signing workflow
Add additional custom metadata onto signing page
Dynamically identify which documents within a workflow to convert / watermark / sign
Merge multiple source documents into a single signed document
Simplify the UI of signing steps for executives and other less frequent Content Server users