eBUS
By One Fox B.V.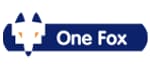 Connect your business applications through the most extensive web services for OpenText eDOCS DM/RM: One Fox eBUS.
One Fox provides the solution for a uniform and seamless integration of business applications with your DMS. Obviously according to applicable standards and in accordance with your business rules for eDOCS. One Fox eBUS is thé web service layer on top your eDOCS DM/RM which significantly eases integration with other applications.
Details
One Fox eBUS helps you integrate your business applications with eDOCS according to an open and transparent interface. Because you don't want to be confronted with problems when changes are made in your business applications and you don't want to be dependent on third party applications and customization.