OpenText eDOCS & Google Gmail Integration
By Genetsis Solutions, S.L.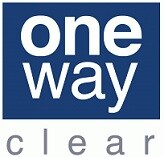 Google Chrome Extension that allows integrate Google Gmail with Open Text eDOCS. A new alternative to regular Exchange & Outlook eDOCS integrations, secure and fast!!
The integration was accomplished in record time using the latest version (3.4) of OWC's eDOCS Integration Solution. For eDOCS clients and partners around the world, the integration presents a new way to use document management capabilities and offers additional choices when facing email access and archive management strategies. Additionally, OWC's new Gmail and eDOCS integration shows our firm engagement of our corporation with OpenText's eDOCS solution, which has been also recently updated with the eDOCS 10 release.
Details
Among the main functionalities in the 1st version you will find: Google Chrome browser integration eDOCS metadata and content search capabilities from Gmail Attach eDOCS documents into Gmail emails Store/Archive emails from Gmail into eDOCS Open emails stored in eDOCS into Gmail Emails automatic identification through Gmail labels (Stored in eDOCS, Imported form eDOCS) Available for download as an extension from the Google Chrome Store