Director
By Syntergy Inc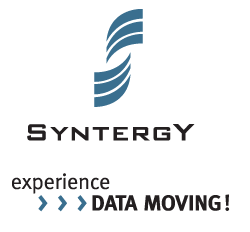 Director is a desktop application with an intuitive drag and drop user interface that focuses on data moving, category/attribute management, records management, bulk operations (document export, import, copy, etc.), permissions management, and reporting.
Do you:
Want to improve document find-ability, search, accessibility and navigation?
Need to reorganize content as you improve your Information Architecture?
Want to reduce the time IT or Content Server administrators spend classifying and organizing documents?
Need support for cloud environments such as OpenText Cloud?
Want all features available from the convenience of a desktop application?
Empower Content Managers: Do you have limited IT resources to keep Content Server organized? Distribute the workload to Content Managers with appropriate permissions to manage content and metadata.
Manage Content in the Cloud: Ready to migrate to the OpenText Cloud? Users can easily migrate data from the local file system to the OpenText Cloud via simple drag & drop operations. Simply connect to a Cloud server and copy data in either direction. No module installation required.
Key Benefits:
Manage one or more Content Server instances from a centralized location
Drag & Drop enabled interface Manage Categories and Attributes Manage Records Management Attributes and Holds
Export and Import Capabilities Runs on 32 and 64 bit OS
No Content Server modules to install
Details
Operating System (Client): - Windows 10 - Windows 8 - Windows 7 - Windows Vista - Windows XP - Windows Server 2012 - Windows Server 2008 Servers: - Content Server 9.7.1 - Content Server 10.x - OpenText Cloud