EMC Centera Storage Connector for Content Server
By Syntergy Inc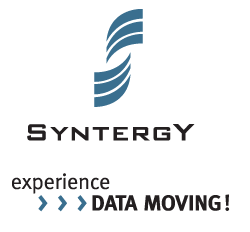 EMC Centera Storage Connector for Content Server allows Centera® to be used as the default storage provider for all new Content Server content or for selective new content since we provide administrators the ability to configure rules that determine which content is migrated.
EMC is the first company to provide a networked storage solution designed exclusively for document content like that stored in Content Server. With the EMC Centera® content addressed storage (CAS) solution you get fast, affordable online access to your data and you will be confident in its authenticity and integrity. Syntergy has partnered with EMC to create a product that stores Content Server content in Centera® in a fully transparent way. It provides for migration of inactive Content Server content to Centera®. For customers with terabytes of content this provides simple, cost effective storage. Content Server Participation in a Shared ECM Storage Device: Our module allows Content Server to use an enterprise oriented Centera subsystem along with content from any other Enterprise Content Management (ECM) application that also supports Centera®, such as Centera® enabled Exchange servers. This provides economy of scale storage benefits across multiple enterprise applications. Centera® provides content addressable storage and insures that duplicate content from multiple applications are stored only once. Enables Transparent Two-Tier Storage for Content Server: Centera® Storage Connector will store new and frequently accessed content on fast local file systems and transparently move aged inactive content to the cost effective Centera® subsystems. All future access to the content migrated to Centera® continues to be accessible in a fully transparent fashion. Reduced Content Server Administrative Burden for Massive Content: Centera® offers transparent multi-site content replication. This can be a realistic alternative to the burden of managing daily/weekly tape backups for very large Content Server customers. Our module for two-tier storage takes advantage of this by migrating content to Centera® and still keeping the local copy for a configurable number of days to insure Centera® has had adequate time to replicate its content before the local file system copy is removed. Cost-effective Scalability: As your information assets grow, you can bring three terabytes or more of content online with EMC Centera®. You can expand your network to petabyte-level capacity—easily, non-disruptively, and cost effectively.
Key Benefits:
Transparent daily migration of inactive content to Centera® subsystems.
Administrative control of the aging parameters for inactive content migration.
Uses the standard Content Server Storage Provider architecture to insure full transparency for all Content Server operations.
Supports Content Server Storage Provider Rules use for default or selective new content storage on Centera® subsystems.
Centera® is available in smaller-capacity, rackable configurations.
Details
Browsers: All standard browsers Servers: Content Server Version 9.x and Content Server® 10.x on UNIX® and Windows® Databases: Oracle®, SQL*Server®