OpenText Rights Cloud for Media Management by FADEL
By CyanGate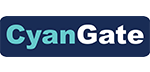 CyanGate's FADEL Asset Rights Management (ARC) integration for OpenText Media Management enables users to access FADEL ARC from the OTMM interface to query real-time clearance information for selected asset - streamlining approval and production cycles.
The FADEL ARC integration is recommended for OTMM users whom have complex requirements and restrictions on the use of assets from simple copyrights to complex global contracts or rules.
FADEL ARC connects assets and rights across multiple systems, giving business users a single point of visibility into what is available for use. Through the integration OTMM users gain the ability to see what assets can be used in what format, region, use cases, and start and end dates in real time.
Users select assets to view their clearance rights and specify fields (e.g. region, file format, length of time). The FADEL ARC integration indicates whether an asset is cleared, restricted or has specific restrictions. Users can request permission to use an asset and create an approval work workflow.
Details
Connects OTMM to FADEL ARC.
Enables users to access FADEL ARC through OTMM.
Viewers can search for assets usage rights by selecting assets and fields.
User can see access permissions and restrictions.
Users can initiate a rights clearance workflow.